Last year was undoubtedly challenging for the housing market in the UK.
With soaring inflation, an ongoing increase in interest rates and a hike in the cost of living, many buyers lost confidence, and the number of mortgage approvals fell.
Despite these national market conditions, properties in Bath and Bradford on Avon continued to sell rapidly, especially to those looking to relocate from London to a beautiful, commutable and more affordable location.
With just over a month into 2023, we are seeing green shoots of recovery in the housing market with strong footfall in our Bath and Bradford on Avon offices, lots of new listings and, despite all the internal conflict in the government, greater overall confidence in the economy.
While there has been much speculation about a housing crash, market commentators are now expecting investment activity to rebound in the second half of 2023.
As with every year, I'd like to share some of my thoughts and insights for the local housing market for the coming year and share the sense of optimism we have here at Cobb Farr.
Demand will continue to outstrip supply
Although the housing market in the UK suffered over the past year, it continues to thrive in Bath and Bradford on Avon, with plenty of new properties listed every day, even during these early months of the year when the housing market tends to slow.
Primarily this is due to the high demand that we continue to see year-on-year for properties in the Bath and Bradford on Avon areas.
During the pandemic, we saw a spike in individuals and families who wanted to move outside of the capital city to a larger house with a garden. While this does mean that fewer people want to buy or sell a property within the next 5 to 10 years, this trend looks set to continue throughout 2023 and beyond.
With London just a 1.5-hour commute away, both Bath and Bradford on Avon are also easily commutable and more affordable, making it increasingly attractive to those looking to relocate or buy a second home. And with staycations on the rise, our proximity and easy access to Cornwall also adds to the allure.
Consistent and strong demand from 'ex-pats' returning to the UK from Hong Kong, Singapore, Dubai etc, has also helped the local market, which is one of the most popular UK locations for them to retire to.
This high demand is currently outstripping supply as the economic challenges of last year make people less willing to put their property on the market. If you are considering relocating to Bath or Bradford on Avon, we recommend that you move quickly.
House prices will continue to increase in Bath and Bradford on Avon
Nationally, the growth of house prices slowed during 2022 as people waited for the prices to drop before buying a new home. However, these figures weren't reflected in Bath and Bradford, with property prices continuing to increase, according to the latest figures from Land Registry.
Figures improved further in Dec 2022 as confidence in the economy continued to increase. At the time of writing, they are currently back to pre-pandemic levels in the area- around 10% more than in 2019. The average property in Bath now sells at £608,109 and we are seeing properties between £700,000 and £1.5 million in high demand and selling swiftly.
Mortgages rates are beginning to steady
When Liz Truss' mini budget threw the UK into financial disarray back in 2022 and caused interest rates to skyrocket, potential buyers were both less willing and able to buy. Alongside the cost of living crisis and war in Ukraine, this placed pressure on the UK housing market as a whole.
However, over recent months, mortgage rates are starting to steady and decrease slightly so we expect this to stimulate the market.
Although the Bank of England is expected to announce further increases to interest rates on 2nd Feb 2023 to around 4%, 2023 could still be a good time to get onto or climb up the property ladder, especially in Bath and Bradford on Avon.
Let's not forget that the property market is cyclical and has always recovered and increased in the past. There's no reason to suggest that this won't happen again over the next few years.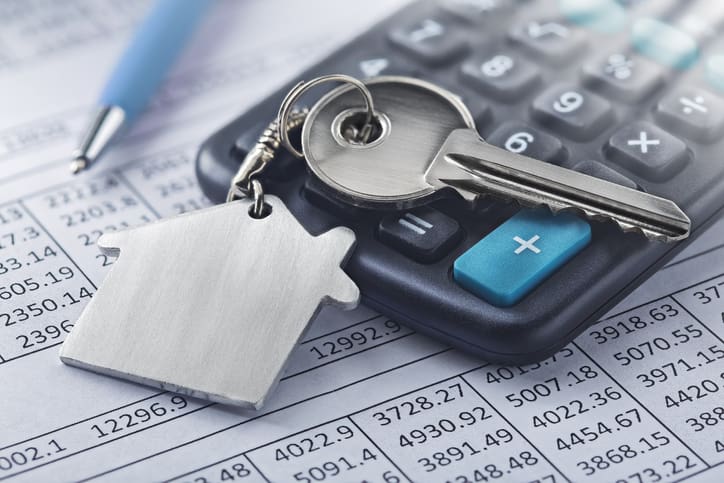 New developments offer more opportunities
As I mentioned earlier, properties in Bath and Bradford on Avon remain in high demand due to the popularity of this beautiful and conveniently located part of the country.
Unfortunately, the supply of properties to buy remains low, in part due to a lack of suitable sites for new developments.
Despite this fact, new developments are emerging, including our Shepherd's Close development with 14 privately owned detached homes and the luxurious Millennium Rise and Millennium Terrace in Bath.
In Bradford on Avon, we have the spacious and sustainable Old Timber Yard development with 8 new build properties and 2 refurbished cottages that feature gorgeous views, electric car charging ports and underfloor heating.
These new developments are primarily popular with Bath or Bradford on Avon residents who are seeking more space or want to improve their living conditions.
We have more of these new properties coming soon, so watch this space!
An ideal time to buy to rent
Due to the high mortgage rates and economic instability of 2022, we've seen a marked increase in the popularity of property rentals.
Every new listing is receiving numerous applications, increasing by around 23% on this time last year, according to Rightmove, meaning that those looking for a rental property in Bath or Bradford on Avon should act fast if they want to find their ideal property.
These market conditions mean that investors looking to revamp old properties or add new apartments to their portfolio could benefit enormously at this time, especially as rental prices continue to increase.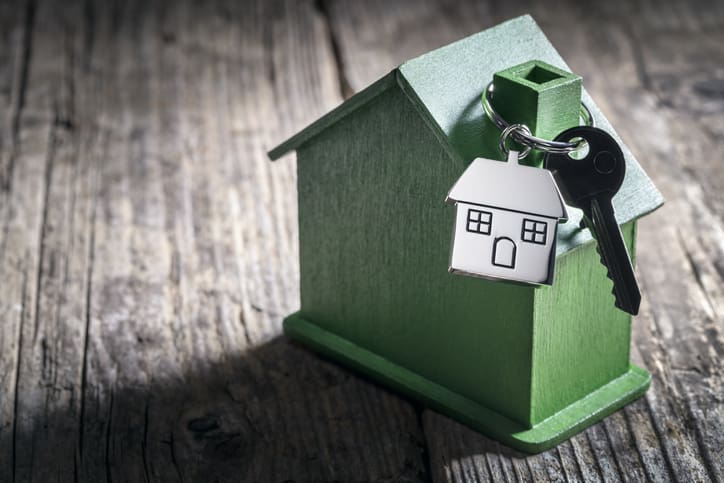 Summary
Despite the issues that the UK housing market undoubtedly faces, in Bath and Bradford on Avon, we are fortunate to be insulated to some extent and less affected than the rest of the country.
Both remain popular locations for families and those looking for easily commutable, more affordable, and beautiful homes with more outdoor space. The rental market continues to thrive, and our new developments mean that 2023 could be the ideal time to buy or sell your property.
We believe there are reasons to be optimistic and so should you.
If you'd like expert help buying or selling your home in Bath or Bradford on Avon, contact us today. We would be delighted to guide you.